Our products are destined for the luxury market, so each piece is carefully scrutinised to guarantee an excellent end result and absolute customer satisfaction.
---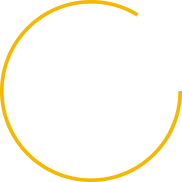 Watch bracelets
We produce 316L stainless steel, titanium, yellow gold, white gold, rose gold, platinum, silver, and palladium bracelets.
Thanks to our many years of experience, we can guarantee our products are of the very highest quality. We design and make bracelets by developing and industrialising the creative ideas devised by our design team or requested by our clients.
Bracelet clasps
In addition to adding the finishing touch to our bracelets, our extensive range of clasps is an extremely popular on a commercial level. Customised upon demand, they embellish and add value to any watch and ensure an even more comfortable product. The clasps are made from the same metals used for the watch bracelets.

Parts and accessories
We make and supply a wide range of the components required for maintenance. We also offer a repair service for bracelets and clasps, which is also available at our factory.
Precision cast products
We use our unlimited know-how and resources to precision cast components for the watchmaking, jewellery, and eyewear industries.